Revitalizing Language & Culture: Kaqchikel (Maya) and Tunica Experiences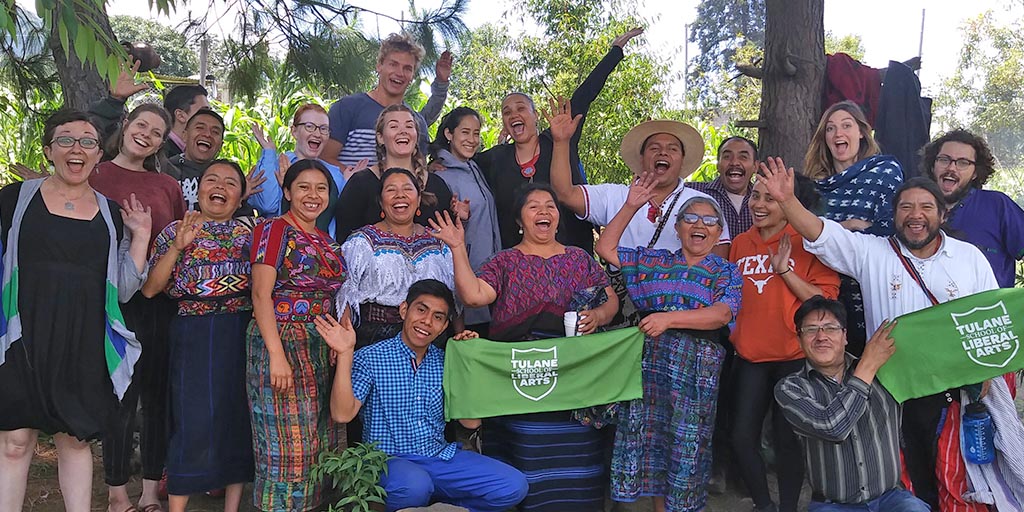 This presentation explores ways that Indigenous languages encapsulate Indigenous worldviews, cultural practice, and ways of knowing. Dr. Judith Maxwell, professor of Linguistics and Anthropology from Tulane University, draws examples from Kaqchikel, a highland Mayan language of Guatemala with around a half million speakers, and from Tunica, a language isolate of Louisiana, with no native speakers, but a cohort of 80+ language learners. Moderated by Dr. Gabrielle Vail.

—–

Since the early 1970s, Kaqchikel language activists have been studying their language, developing teaching materials and reference resources and reviving literate and cultural practices. This talk highlights how the grammar of the language as well as the lexicon encapsulates the Kaqchikel worldview and how both are changing as the culture evolves.  Kaqchikel is one of the four major Mayan languages of Guatemala. There are over 400,000 native speakers, but few children are learning the language as their first language. The Ministry of Education has mandated teaching of the autochthonous languages in all national schools at all levels, pre-K through university. The language is still robust and has institutional support.

Tunica, on the other hand, a language isolate of Louisiana, has no native speakers.  The last native speaker, Sesostrie Youchigant, died in 1948.  Nonetheless, using archival materials, the tribe's Language and Culture Revitalization Program has been working with faculty and students of Tulane since 2010 to bring the language back into active use.  A group of linguists and teachers, Kuhpani Yoyani Luhchi Yoroni (KYLY) has published children's books, songbooks, language workbooks and, soon-to-be-released-in-print, an introductory language textbook.  KYLY runs a summer camp for language learners as well as weekly language lessons and cultural activities throughout the year.  The new Tunica language that is emerging as learners reclaim their linguistic heritage reflects the current culture, changes in cultural understandings, and the positioning of Tunica among other Louisiana languages, indigenous as well as European.  How the old and new blend in modern Tunica is exemplified in this presentation.
Space is limited; registration required.