Youth Organization Programs
Bring your group for a fun and ART-ful visit to The James Museum. Explore the art and stories found in our galleries and find inspiration for an artmaking activity in our studio.
Wildlife Adventures
(Ages 4-6)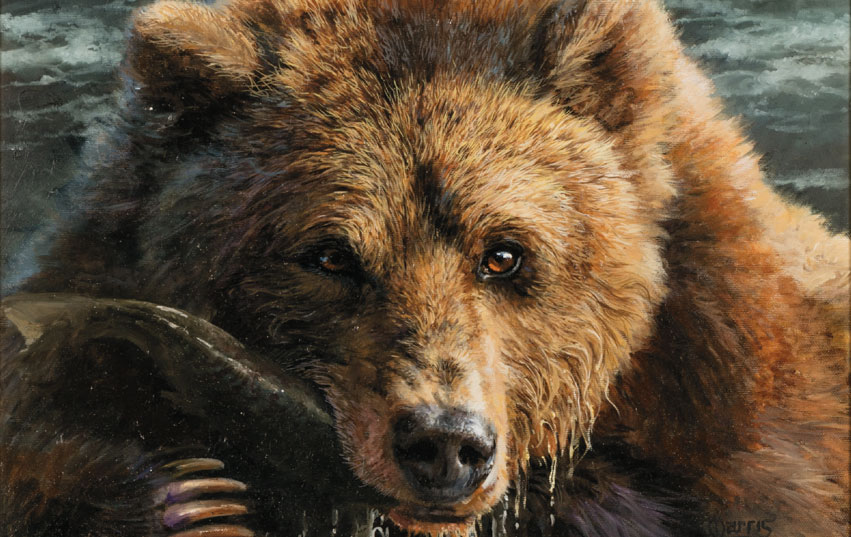 Contagious smiles and creative thought follow young children from the Wildlife Gallery to the Children's studio.  Students learn how artists use line, color, and texture to depict 'realistic looking animals' and experiment with tools  to create their own clay animal relief carving.
Travel with Tidbits
(Ages 7-9)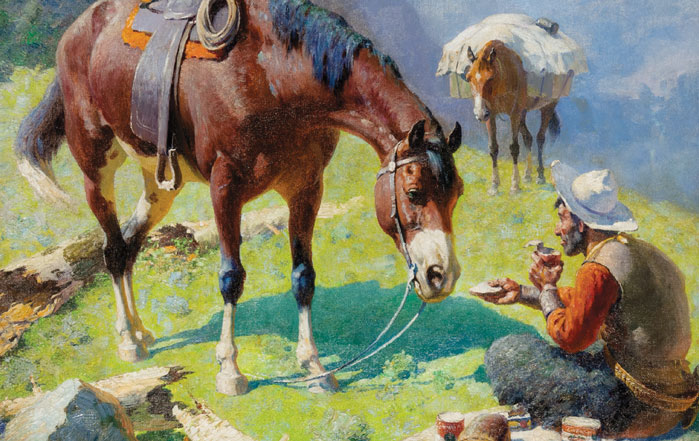 Meet Tidbits, a horse found in our Early West Gallery, and join in a visit that explores works of art depicting life on the Western frontier. Tidbits is friends with many characters found in our galleries – some real, like Wild Bill Hickok, and some imagined, like Albert the goat.  Tidbits and his friends will inspire hybrid animal creations made as funky foam prints in our studio.  
Perspectives on Western Art
(Ages 10+)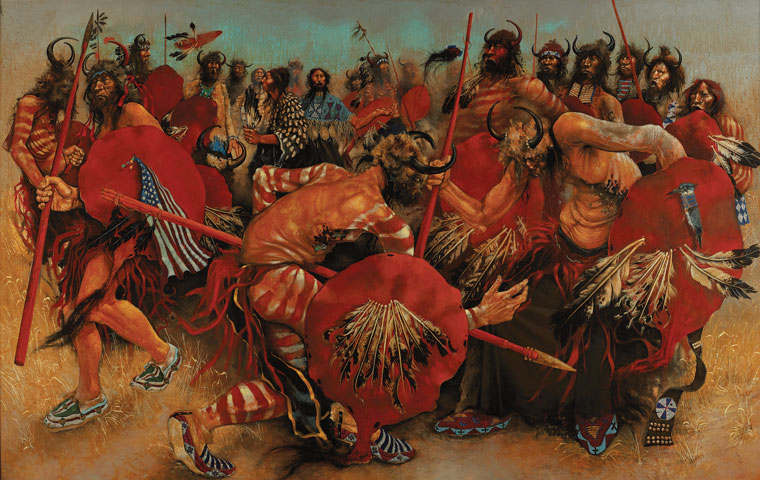 The James' collection tells stories of significant people, places, and events related to the American West. Explore how artists have helped shape changing perceptions of the West over time. Look to the future with a visit to the New West Gallery, where artists have pushed the boundaries of subject, style, and form. Take your inspirations to our studio and get messy experimenting with various collage techniques
Youth: $8
Chaperones (1 adult per 5 youth): free
Additional adults: $15
Each program meets for 90 minutes, including time in the galleries and artmaking in our studio.

Programs available weeks of June 21, July 5, July 19, and August 2
Admission is due in full on the day of your visit. You may pay by credit card or check. We are temporarily not accepting cash.
Our group capacity has changed until further notice. We can accommodate groups of 5 to 30 youth at one time. One adult chaperone per 10 youth is required. Attendees will be split into small groups of 5 youth with 1 museum leader who will guide the visit and activity for the youth.
Your visit is confirmed when you receive an email confirmation from the James Museum Education Department.
If you need to cancel or reschedule, please do so via email.
Museum Parking is available on Levels 3 & 4 of the automated South Core Parking Garage located at 101 1st Ave S, St. Petersburg, FL 33701. The first hour in the garage is free and $1/hour after that.
Walk to a nearby green space to enjoy your lunch. Organizations are responsible for their own food and drinks. Lunch in the park typically adds 30-45 minutes to the time of the museum visit.
Buses and large vans may pull up to the museum's entrance at 150 Central Avenue to allow passengers to disembark. Buses and vans that exceed the parking garage height limit may reserve street parking near the museum. Reservations must be made at least 3 business days in advance. Parking spaces are approximately 8' x 22' and cost $10 each. The parking fee will be added to your balance due and is payable along with your final admission. Parking fees are nonrefundable.
Please click the button below to access the online visit request form. We will notify you as soon as possible if we are unable to accommodate your group on the date(s) you requested, and work with you to schedule your visit for an alternate date.