Go Artfully Wild!
Artists For Conservation
International Exhibit of Nature in Art
Special exhibitions are included with museum admission.
Leap, dash or soar with us into a world of vibrant color, meticulous precision and artistic passion for animal conservation. Artists for Conservation International Exhibit of Nature in Art features 60 paintings and sculptures that awaken our responsibility to conserve the diversity and wonder of our natural world.
Paintings and sculptures tell stories of natural diversity that is being lost and human factors affecting it. Art can play a critical role in informing and emotionally connecting the public to wildlife and driving a change for the better.
Artists for Conservation (AFC) is the world's leading group of artists dedicated to supporting the environment. With a network of over 500 nature and wildlife artists spanning five continents and 27 countries, exhibition organizer AFC is a driving force in a global educational movement for conservation.
John Seerey-Lester: A Tribute
James Museum artist John Seerey-Lester (1945-2020) was an active member of Artists for Conservation. To honor his distinguished career and recognize the first anniversary of his passing, the museum will display 20 of his dynamic paintings alongside the AFC exhibition. Never before displayed at the museum, the art is from the James Collection and on loan from Suzie Seerey-Lester.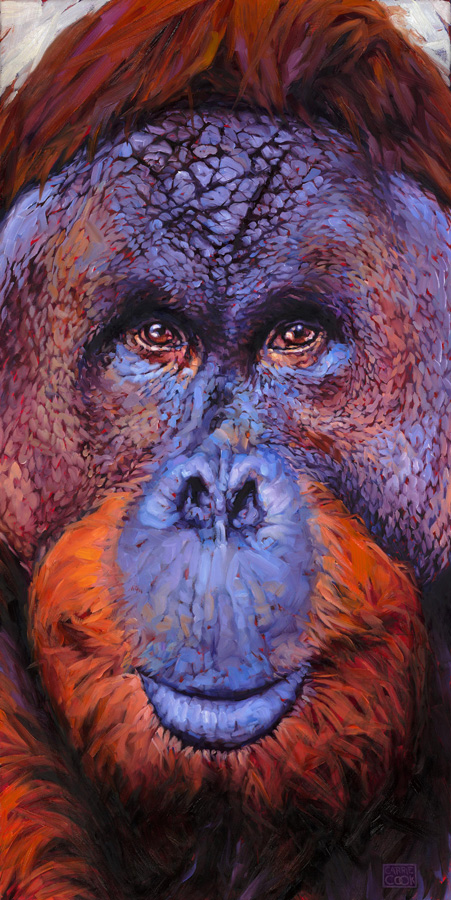 Member Preview and Virtual Reception
Thank you to all who joined us for the virtual member reception. We hope you enjoyed the event!
Member Preview
March 12th, 10:00 AM – 5:00 PM
Member Reception
March 12th, 6:00 PM – 8:00 PM
Image and Exhibition Credits
Jacquie Vaux, Eyes of a Persian Leopard, 2020, watercolor (detail)
Carrie Cook, Jam, 2020, oil on linen
Organized by Artists for Conservation