Pick up one of our new self-guided tours at the museum. Follow along at your own pace and see what you can discover within our galleries. You'll have three themes to choose from, get a sneak peak below!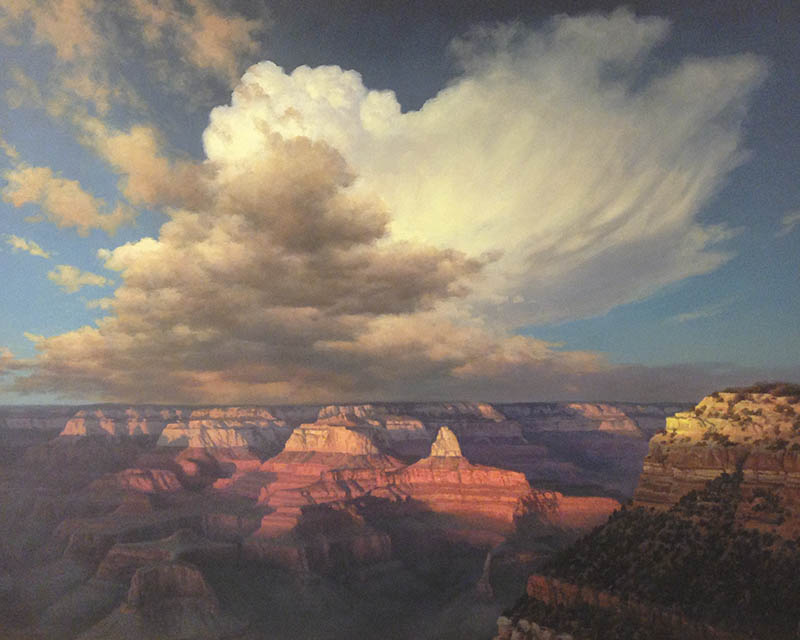 John Cogan, Eventide, 2014 (detail)
View the sky through the eyes of artists who offer creative and dramatically different interpretations in their paintings.
Discover paintings and sculptures that tell stories of movement and migration through the eyes of artists.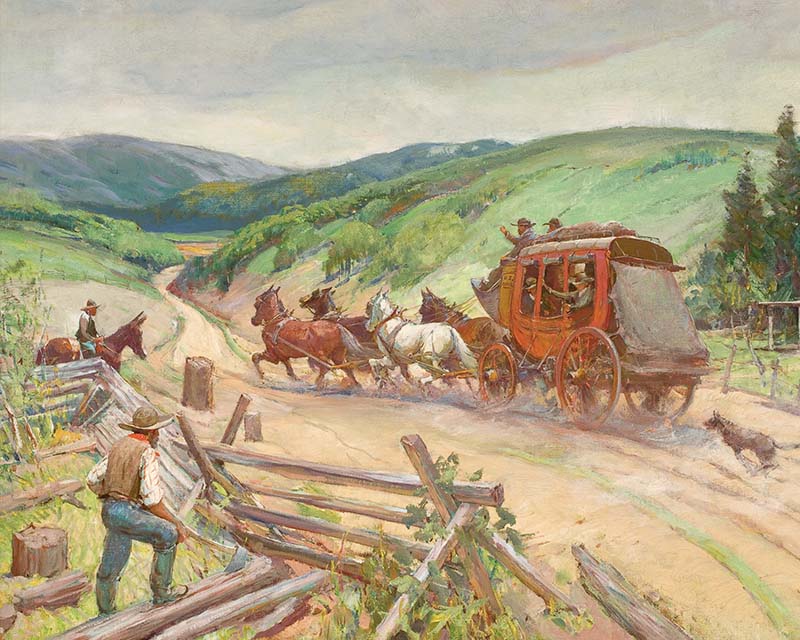 Oscar Berninghaus, Stagecoach Through the Missouri Hills, 1938 (detail)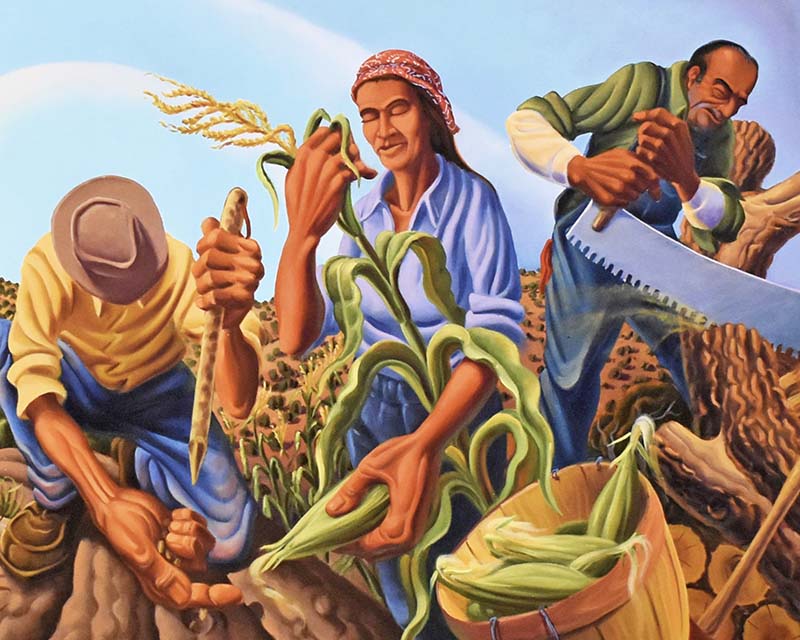 Jim Vogel, A Time for Every Purpose, 2007 (detail)
Discover how artists express ideas about community, collaboration and traditions through their creative works. This tour offers a reflection on ways that connection, shared experience, belonging, support, and healing can come through community bonds.