"Ergo Sum: A Crow A Day" Member Reception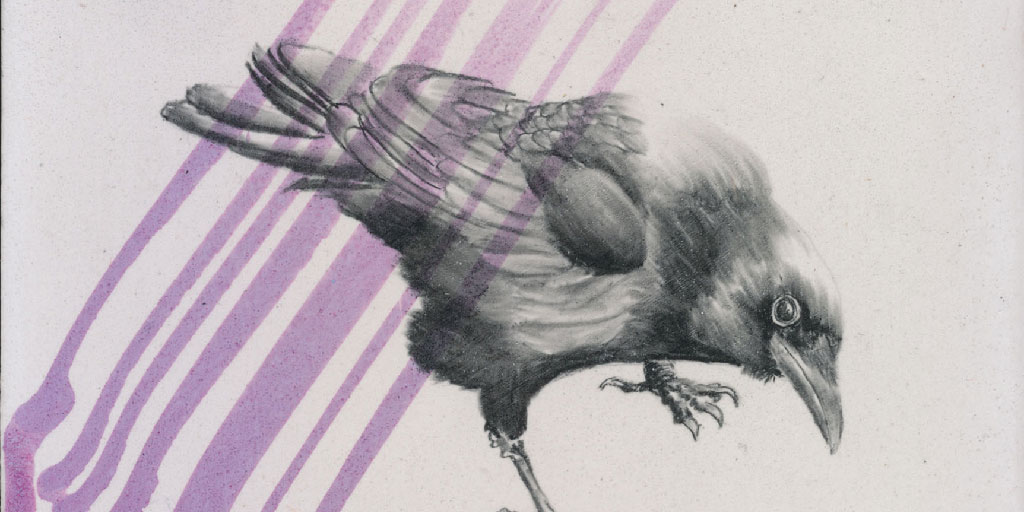 Join us for an exclusive virtual member-only reception of Ergo Sum: A Crow A Day on June 17 at 6PM. Learn more about the exhibition from Emily Kapes, Curator of Art and hear from featured speaker Carlen Maddux, career journalist and local St. Petersburg resident.

In Maddux's Best Selling book A Path Revealed: How Hope, Love and Joy Found Us Deep in a Maze Called Alzheimer's he describes the journey he and his late wife Martha traveled the last 17 years of their life together. Just days after turning 50 years old, Martha, a spirited mother and civic activist, was told she has Alzheimer's disease. In Carlen's words, Martha's diagnosis and the following years is "The story of a path emerging during our darkest hours, a path that we neither planned, nor foresaw."
Members of  The James Museum are invited to preview Ergo Sum: A Crow A Day on Friday, June 18th.
Special member only gift boxes customized for the exhibit will be available to be picked up at the museum beginning Friday, June 11th. Each box will contain snacks, drinks, and a commemorative gift.
To receive a box, you must register by June 4th. First 100 to sign up will receive a box. Gift boxes must be picked up by June 17th.  

It's not too late to become a member of The James Museum, don't miss out on all our exclusive member benefits such as private member receptions.